Tis the time of the year for all writers to banish their brain weasels and silence all doubt, to sit and hope for an award season where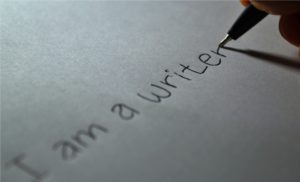 their name is tossed around with the greats. Yay award season! Because there's nothing writers do better than send off the things they love and chew their fingers down waiting for something to happen 😊
If you take a look at the title of this post, you'll see two parts: the award stuff and some philosophical writing stuff that may or may not be useful to anyone but me. But you can read through the second part too, if you'd like.
We'll start with the awards.
Of Water and Wood published in Galaxy's Edge Issue 26; May 1st, 2017; 1,800 words (short story); fantasy/dark fantasy.
At night, you dream you're under the earth beside Easton. Soil constricts you on all sides. You taste it in your mouth, under your tongue, sharp and mossy, full of earthworms. The pointed ends of feathers and bird bones twist your hair. Your toes and fingers become roots, sinking further down, anchoring you to the willow roots. Your skin is buried leaves. Your lips sprout flowers, pushing through the topsoil. Easton is all barky tree roots. They wrap around your ribs. Through the cavern of your heart.
When you wake, an old maple tree has thrown itself across your garden. The storm is here, rain lashing the window. Even inside it smells of water. Water, and mud, and damp wood. For a moment, you think you see something pulling itself free from the shadows of the gnarled roots. But you wipe the tears from your eyes, and can't find it again.
The Stars and the Rain published in Flash Fiction Online; November 1st, 2017; 1,000 words (short story/flash fiction); science fiction.
It rains the day my brother arrives. He steps onto Junian soil with a limp less prominent than the one I remember from childhood. And he just stands there, for a long moment, looking simultaneously lost and found. Getting soaked through.
The rain here is clear as anywhere but likes to awaken the dormant algae growing invisible on every surface. The shuttle-pad is already shimmering purple when my baby brother gets his boots wet. I stand inside the shuttleport, watching Isaac slosh about like the ten-year-old he was when I left. He uses his cane to swirl the water while I try a little not to laugh, and mostly not to cry.
Yes, these are my two stories published this year, and compared to last year's half-dozen it may not seem like much (even to me), but I'm intensely proud of these two. Galaxy's Edge and Flash Fiction Online are two of the publications I've loved for ages, and I made it a goal when I started writing short fiction to get an acceptance from each of them.
Goal. Achieved. (Now if you'll excuse me, I have 999,998 to go 😊)
These two stories are eligible for all the regular awards, but this is also my 2nd and final year of Campbell Award eligibility. If you're considering nomination me and my work for that (I'm honored) you can take my 2016 publications into account.
Other stuff on the writing side.
A story of mine called "After the Giant's War", published in a small press in 2016, got an interactive update this year at sub-Q. If you'd like a dramatic little story with amazing artwork and epic music, click on over and have a read.
My 2016 story "These are the Rules of Being a Hero" was reprinted in Event Horizon 2016, the Campbell Award Anthology.
Words written this year: 80,000+
Stories written this year: 12 (4 short stories, 6 flash pieces, and 2 novellas).
Submissions sent (poetry included): 95
Acceptances: 6
Published: 4 (two originals, two reprints)
Rejections: 56 forms, 22 personals
R&Rs: 3 (two accepted, one pending)
*
As for the philosophical (sort of) stuff: I think we as writers tend to base our worth or success on the amount of acceptances and therefor publications we get. I'm certainly guilty of this. When it hit me earlier this year that I only had two original publications, I felt like I was failing as a writer. In 2015 I made no sales, then in 2016 I made over half a dozen. So, making considerably less this year felt like I'd taken a step back down. It's a mixture of brain weasels and comparing myself to other writers, and it never helps.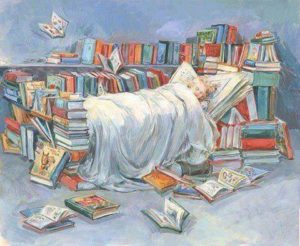 But there was also a state of mind I was in earlier in the year, and it's something I try (quite often fail, but intentions…) to keep in my thoughts. I felt like my publishing success was more than it was because I was being productive. It was easy to forget than my original publications only amounted to two because I was writing and finishing more stories than I ever have. I'm putting the finishing touches on the rough draft of a novella I adore. It's the kind of thing that probably won't sell, but I'm enjoying it, and I'm learning, and doing something I love.
And honestly, that's the most satisfying part of writing. I freak out over an acceptance as much as the next writer (trust me, big freak out 😊), but loving the process and loving the feeling of having written makes it worthwhile and lasting.
So I've had a good writing year. A few publications of my favorite stories; I'm a member of Codex, a great writer's forum with great people; and I've written lots of words I'm proud of.  Writing can be difficult and emotionally draining. So, write things you love and write the things that make you happy and feel accomplished.
Happy writing friends!