It's so nice to get things in the mail you weren't expecting. Especially when they have to do with your writing. As you may know, one of my stories, Breathe the Last Bits of Air, was recently published in the SciFi section of Nature Journal. But here's the thing: I didn't know it was actually a journal that came out in print. And yes, I feel like sort of a doofus about this, because it's normally something I'm obsessive about, because it makes getting published so much better when it comes out in print.
So I pick up a package from my PO box, wondering what it is…and guess what…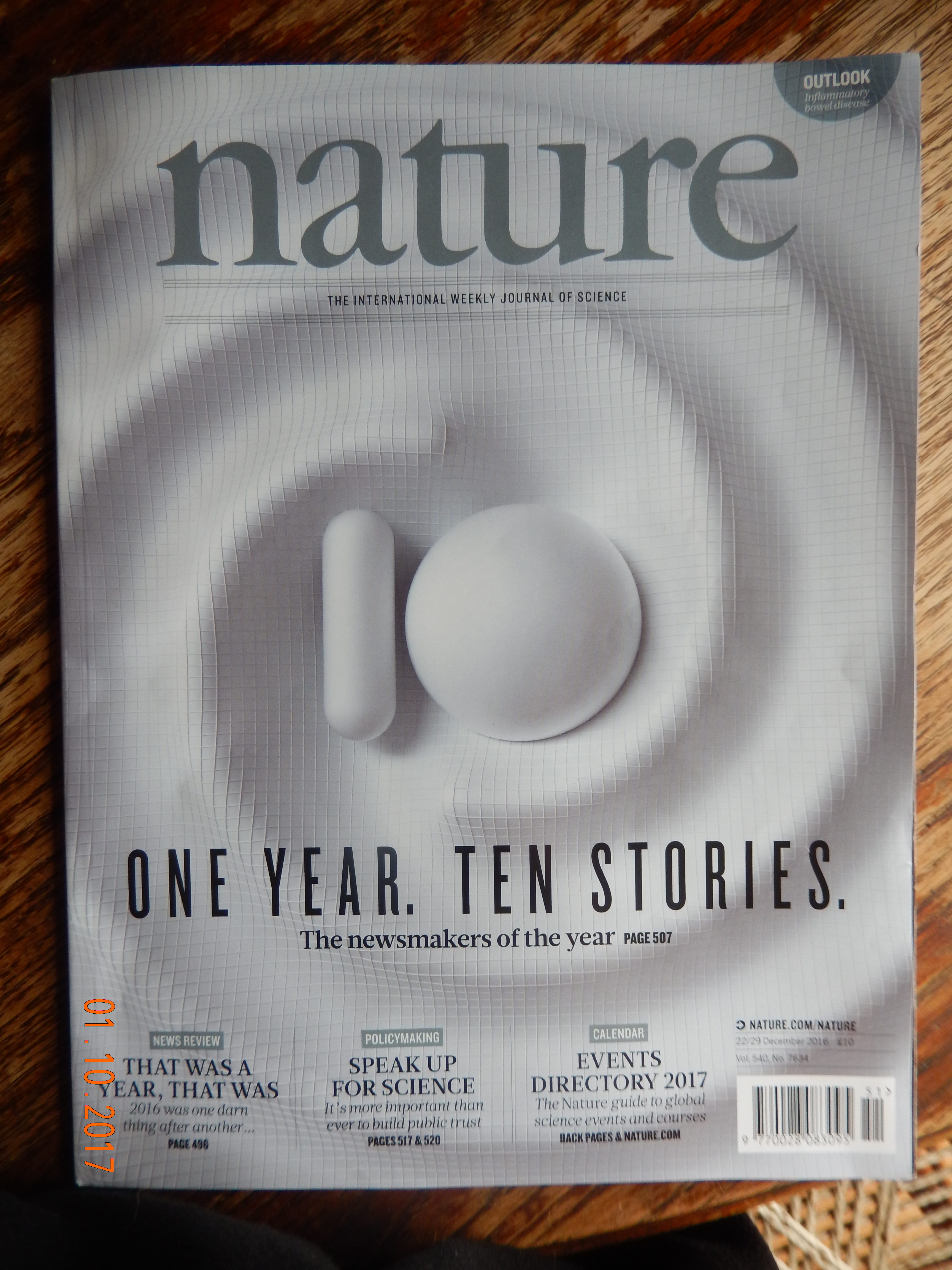 I know. It's a shiny magazine. It's a shiny magazine with my name and my story on its shiny pages.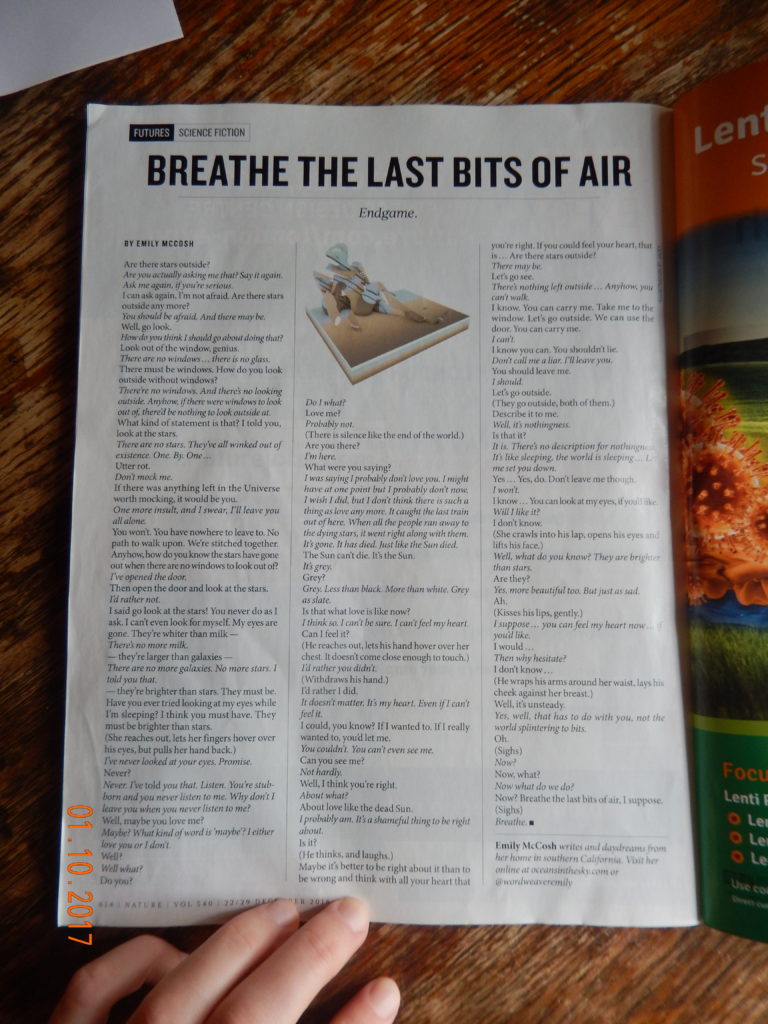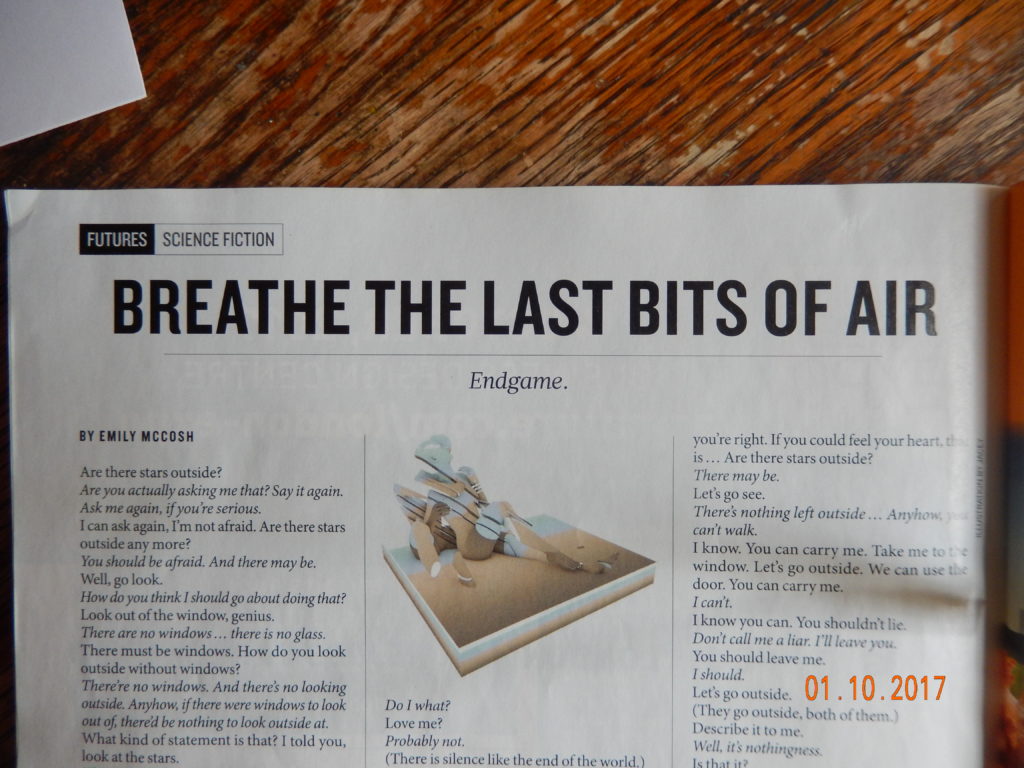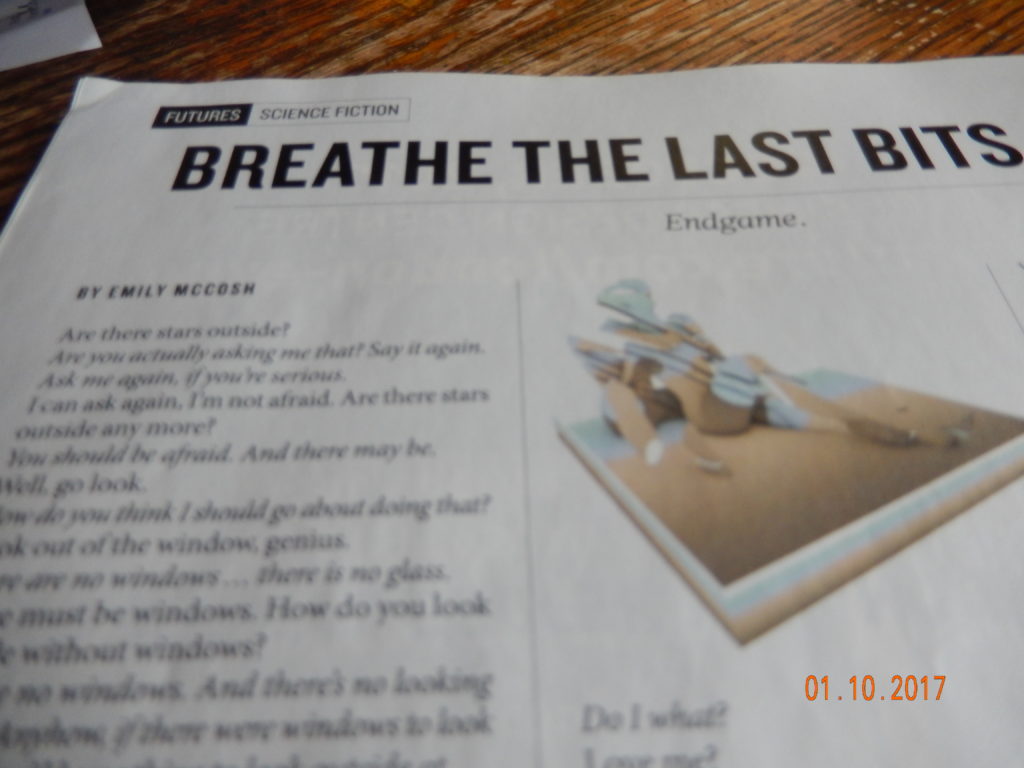 There was a note in the package thanking me for my contribution (squeak!), and here's the other thing: I didn't know this, but Nature Journal is like a thing. (Yes that is my awesome writer vocabulary. Bask in the glow of my marvelous articulation.) To be specific, this journal is talking about all types of scientific topics I don't even now about, and it's being read by 8 MILLION people across the world. It's a big deal. How did this even happen?? I feel like this is what Sheldon Cooper gets in the mail.
And I am in it. I mean, sure, I'm not one of the super awesome smart people writing all the non-fiction articles. But the fact remains: there are 8 MILLION people with access to my little story.
*collapses*